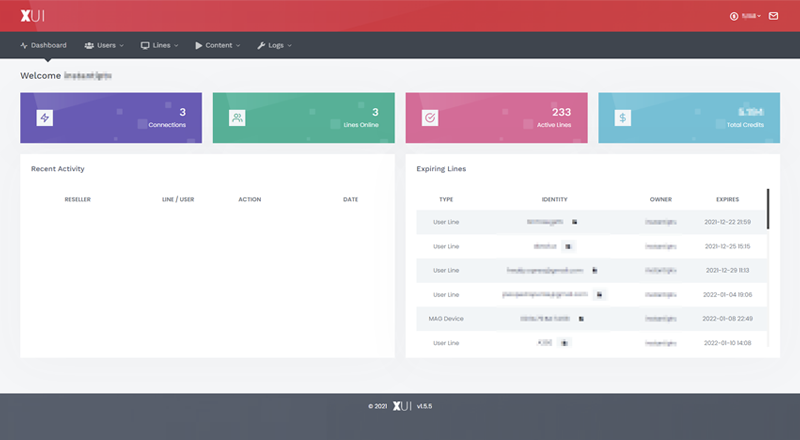 Curious about what it means to resell our IPTV packages?
Want to know how it can make you some money? Here's everything you need to know.
It is itself in its name, an IPTV reseller is someone who sells IPTV subscriptions to customers on a behalf of an IPTV provider. The resellers do not come under the category of employees of IPTV companies. They work as freelancers who sold IPTV subscriptions from the real provider and then resell those services by earning profit to the interested customers.
The business of IPTV resellers is completely different from IPTV providers. When resellers have grown their business large enough, they hire employees and a sales team in their reselling company. They even apply their own terms and conditions on pricing or marketing.
How much revenue you can generate as an IPTV reseller?
Being an IPTV Reseller is a very attractive idea for a start-up because of low-investment. As an opening, a café or a restaurant needs huge investment. But for becoming an IPTV reseller, you need relatively less investment compared to other businesses.
Let me tell you a big secret, you can make a huge amount of money through your IPTV reselling business. IPTV subscriptions are selling like hot chocolate cakes, and its market is getting popular with an extra fast pace and expanding really fast!
As like, there are many IPTV providers in the market, but there are very few who offer value, quality, and experience to end-users. As demand is increasing for quality based live television and VoD, you have a very big opportunity for making a lot of money through IPTV reselling.
Example of earnings as a reseller
First, the biggest advantages of Instant-IPTV reseller program is that you get high bonuses on credit purchases, the most competitive prices on the market and access to an easy-to-use reseller panel.
Let's say you start with 500€ and get 700 Credits (200 Credits as Bonus)
Example 1 (700 Credits used for 1 month packages)
140x 1 Month Packages
Your selling price €10*140 Packages = €1400
Example 2 (700 Credits used for yearly packages)
20x 1 Year Packages
Your selling price €100*20 Packages = €2000
| | Selling for €10/Month | Selling for €100/Year |
| --- | --- | --- |
| Credits (Investment) | 700 CR for 500€ | 700 CR for 500€ |
| Earnings | 140 x 1 Month = €1400 | 20 x 1 Year = €2000 |
Example calculation – real earnings are based on your prices.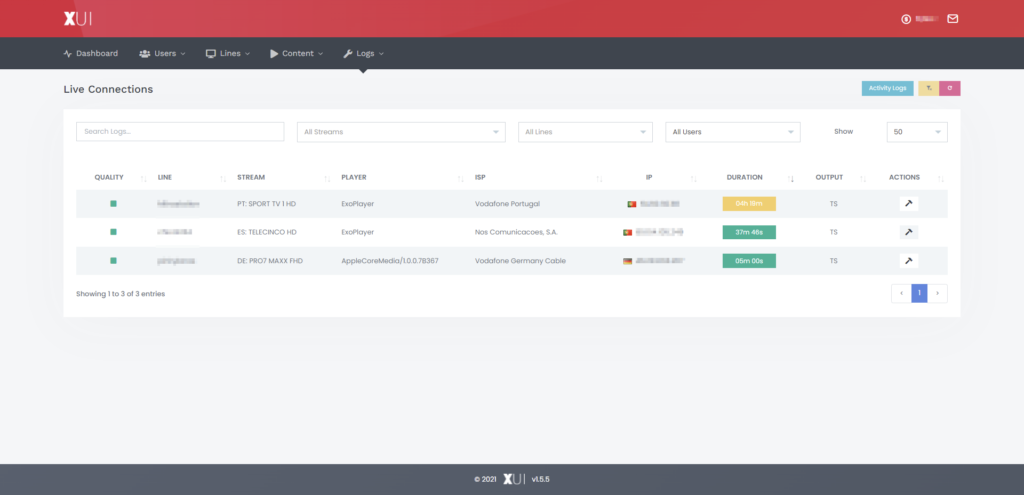 Advantages of being a Best TV IPTV reseller
Resellers can create unlimited trials accounts (24 hours)
You get bonus free credits
After the trial time, you can easily renew your expired clients via reseller panel
Setup accounts for MAG devices and manages the MAG device
Create sub-resellers which sell for you
We create for you a branded Android IPTV player (with your own logo and brand name)
Manage your clients bouquets easily on the reseller panel
We will update this post soon with our tools for resellers and add more information on how you can become a successful IPTV reseller.
Useful Tools for Resellers
Tidio
Tidio is a powerful, all-in-one customer service platform that levels up your customer support and helps to generate more sales. An easily accessible live chat widget makes your business available 24/7, while AI-powered chatbots engage your customers in real-time, so you can sell more. Currently used on 300,000+ websites worldwide.
---
Xtream – Start Your Business Bundle
Start your Business Bundle is a starter bundle by xtream-servers.com – they offer new starters an fast start. In just one day, you can start selling your products online. An amazing wordpress website, billing panel with automation for your business, a own android apk with your logo, business hosting and a free domain is included.
Bundle Content
Website (WordPress)
Billing Panel (WHMCS)
Smarters APK Rebranded
+ 1 Year Free Business Hosting Package
+ Free Domain (13,99€ value)*