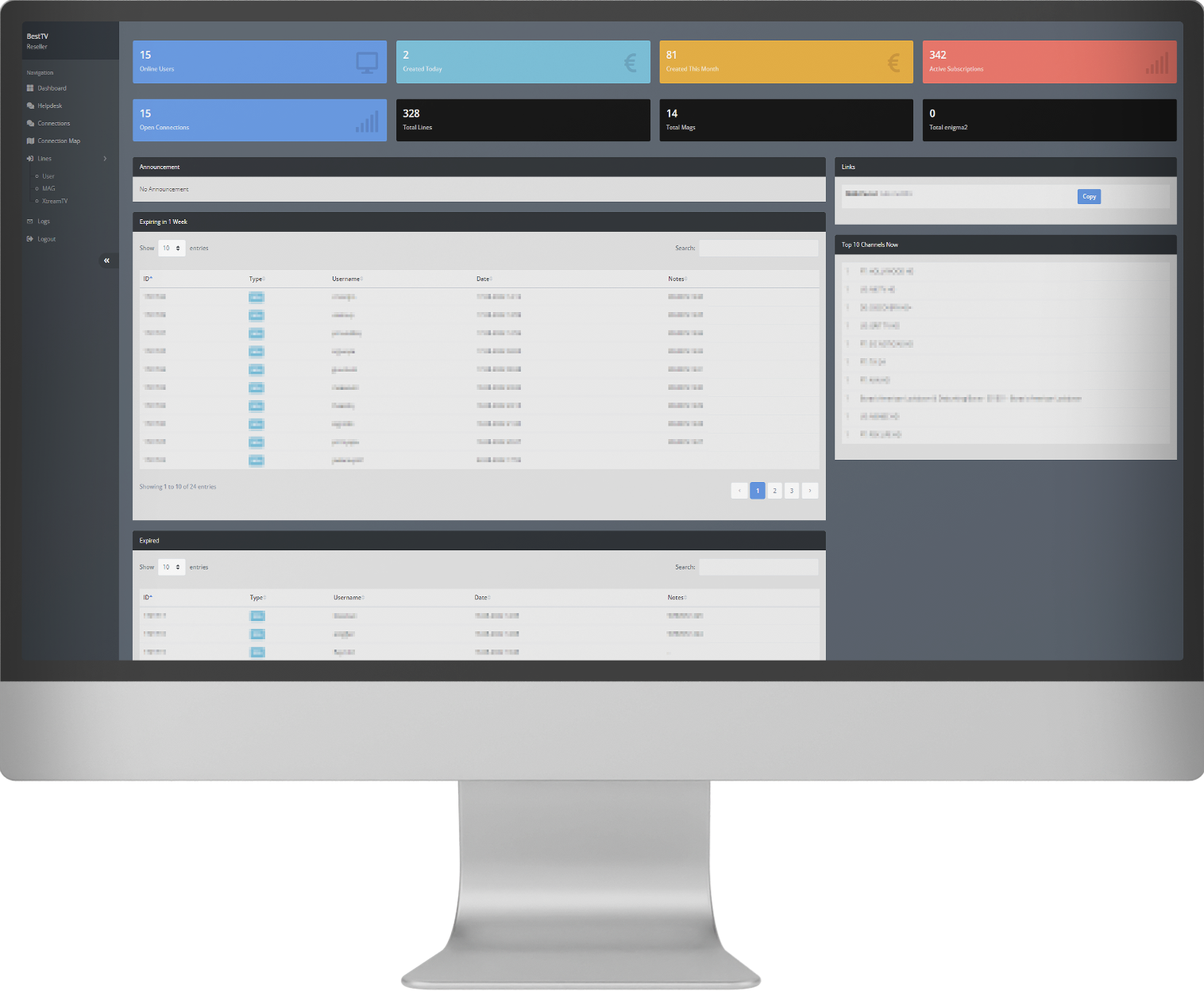 Best TV Reseller Options
Unlimited Resellers can create unlimited users, have unlimited credits and can create also subresellers at fixed pricing. They can also create credit based resellers with own pricing.

---
Our pay-as-you-go pricing structure is very simple and the discount is based on the top-up amount.
The more you buy, the more the price will be lowered.
We use this system to encourage our resellers to increase their sales without the fear to have a big amount of expenses.
The credits never expire and this plan is not subjected to any commitment.

You're 100% backed by our 14-day money-back guarantee.
Package Pricing for Resellers
Do you provide a dashboard to manage my IPTV access?
Yes, we provide you access to a reseller dashboard where you can create and manage all your IPTV access.
Do you provide API access?
Yes, you can connect your CMS to our reseller API so you can automate everything.
Can I get trials for my potential customers?
Yes, our reseller can generate as much trials as they need.
How can I start as a reseller?
Just choose the plan you want, proceed with payment and after that, you will get your dashboard access within a few minutes.
Do you offer technical support?
Yes, we provide ticket/live chat support, and we will also send you our private WhatsApp/Telegram contact.
I have customers with another reseller panel, can I move them to BEST TV?
Yes, no problem, just open a support ticket and we will assist you with that.
---
Note: For unlimited resellers plan, you cannot move your customers from other panel, if we detect abuse of the system we will downgrade you to credit based system.
Our IPTV Channels
From All The Countries Around The World

United Kingdom
+565 Channels